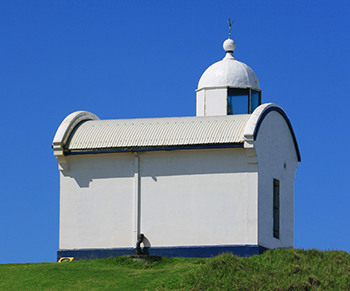 Starting from Town Green foreshore and continuing along the coastline and past our stunning beaches 9kms to Lighthouse Beach. Port Macquarie's coastal walk is one of the town's most popular activities with locals and visitors alike.
Follow the breakwall, popular with anglers, from Town Green to Town Beach, the first of our breathtaking beaches. From Town Beach you will pass by the rocky outcrop of Flagstaff Hill then along the grassed picnic area of Oxley Beach which leads to the historic Windmill Hill Lookout. From there wind your way down to Flynns Beach, a popular beach for families with its grassy area, picnic facilities and BBQ's.
Continue your walk to Lighthouse Beach via Nobbys Beach, Shelly Beach and the secluded Miners Beach. A steeper walk up through the coastal bush ends at Tacking Point Lighthouse. The lighthouse, is the third oldest in the country. From here, extensive views over Lighthouse Beach and beyond can be seen, and it is an easy walk down to Lighthouse Beach where you can enjoy the surf, a coffee at the café, or even go on a camel ride.
Take your camera on your walk as you may be lucky enough to see bottlenose dolphins surfing the waves and other great fauna and flora. During migration times you may also see humpback and southern right whales pass by the coastline on their annual migration between the Antarctic and the Great Barrier Reef.